Fák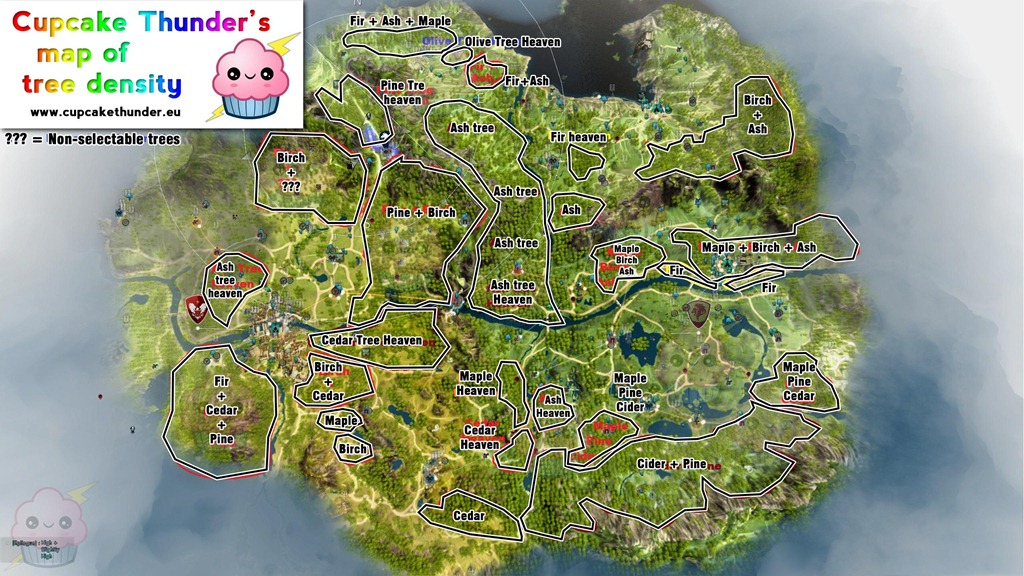 uborkaharcos

Officer


Class

: Musa


lvl

: 51-60

Karakterlap
Szerepjátékos:
A Világ és a Rajtaütés Bossok pontos spawnolási helye és ideje. Egyedül nem tanácsos nekik támadni, mert csak kinyíratod magad és nem kapsz érte semmi jutalmat.Ezek a szörnyek adják a legerősebb fegyvereket és páncélokat, de csak a legjobb öt csapatnak. Akkor érdemes elkezdeni a vadászatot, amikor már van egy +15 szintű alap felszerelésed.
Kutum (Világ Boss)
Utoljára spawnolt: kedd, 15:40
Következő Spawn: Csütörtök 23:00  - szombat 07:30
----------------------------------------------------------------------
Dastard Bheg (Rajtaütés Boss)
Utoljára spawnolt: kedd 10:45
Következő Spawn: Szombat 00:55 - 09:25
----------------------------------------------------------------------
Dim Tree Spirit (Rajtaütés Boss)
Utoljára spawnolt: Kedd 23:15
Következő Spawn: Péntek 22:25 - szombat 07:20
----------------------------------------------------------------------
Giant Mudster (Rajtaütés Boss)
Utoljára spawnolt: Kedd 10:55
Következő Spawn: Szombat 01:00 - szombat 09:25
----------------------------------------------------------------------
Karanda (Világ Boss)
Utoljára spawnolt: Kedd, 07:15
Következő Spawn: szombat 01:00 - Szombat 05:30
----------------------------------------------------------------------
Kzarka (Világ Boss)
Utoljára spawnolt: Kedd, 12:00
Következő Spawn: ?? ??:?? - ?? ??:??
----------------------------------------------------------------------
Red Nose (Rajtaütés Boss)
Utoljára spawnolt: Kedd, 20:35
Következő Spawn: Péntek 21:20 - Szombat 05:50
----------------------------------------------------------------------
Nouver (Világ Boss)
Utoljára spawnolt: Kedd, 04:00
Következő Spawn: Péntek 20:15 - Szombat 00:45
(ez a lény általában 00:00 - 07:00 között spawnol,és nem mindig sikerül kideríteni a pontos időt.)
OFF:

Az időpontok naponta frissülnek. Minden időpont ami itt található az az EU-s szerverekre vonatkozik.
Egy poros térkép a gusztustalan lények lelőhelyéhez:
Kereskedők térképe
Másolat Leggerless naplójából
Kzarka, the Lord of Corruption
who is said to have the destructive might of a God. He was sealed centuries ago by an unknown sacred organization. Kzarka was safely sealed in a shrine in Serendia, but a suspicious group took over the Kzarka Shrine in the turmoil of the war and is now attempting his resurrection. Heidel has dispatched troops to retake the shrine several times, but each attempt has ended in failure.
Aal
(Valenciában)
ElionKamasylveMargoria, the goddess of waves
Zodiákusok
Hammer
- Brave, Combative, Conversative, Righteous, Cooperative.
According to the report, Hammer was derived from Giant, because if you put the Hammer constellation to the hand of the Giant constellation, it perfectly fits as if the giant is holding a hammer. Astrologically, Hammers are brave and cooperative, but they are sometimes mistaken for their hot temper. Santo Manzi in Velia and Jemkas Wyrmsbane in Serendia are typical Hammers.
Boat
- Relaxed, Wanderer, Free, Optimistic.
This sign called Sailboat, or sometimes just Boat, is commonly found among wanderers, possibly because they like to enjoy lives and hate commitment. That's why the description for Sailboat usually includes "Needing no compass," because they usually improvise as things go. Zealda in Velia and Izaro in Serendia are good examples of a Sailboat.
Shield
- Deliberate, Rational, Disciplined.
Shields are usually strict or even harsh on themselves, which makes others trust them even more. Their rationality and sticking to their plan gives a sense of stability. Skill instructor Tachros in Velia and Mediah's merchant guild master Neruda Shen are good examples of a Shield.
Giant
- Observer, Dreamer, Nimble, Ambitious.
When you observe the night sky, the Giant is lying down, as if it's in a deep thought. Giants are a dreamer, and also a cautious observer. They dream big, and they'll strive for their grand dream. Chief Igor Bartali in Velia and the Grand Chamberlain Jordine Ducas in Serendia are good examples of a Giant.
Camel
- Patient, Docile, Witty, Enduring.
Take an ordinary camel. They're enduring creatures, surviving with only a small amount of water. The report says that people of Camel sign are the same. They constantly and persistently try to create something. Pulvio in Velia and Lara in Serendia are good examples of a Camel. Don't forget Margaret too, the Delpe Knights master in Calpheon.
Dragon
- Prestigious, Exalted, Attentive, Sensitive, Social.
There are several dragon constellations, but the Black Dragon is the hardest to observe. Perhaps that's why it's not easy to define this sign in a couple of words. They're sensitive but social, and gentle but commanding, for example, Islin Bartali in Velia, or Norman Leight in Calpheon.
Owl
- Naive, Stereotypical, either very wise or an idiot.
Studious Owls are always thirsty for knowledge, given that it fits within their interest. That's why somebody said "Owls are either a genius or idiot." Serendia's lord Crucio Domongatt and Zara Lynch from Lynch Farm are typical Owls.
Elephant
- Strong, Committed, Trustworthy, Crass, Honorable.
Elephant is the biggest constellation that covers the night sky. They earn honor by earning trust from others, but they also devote themselves to something. They may be faithful to something, or become the center of such faith. Priest Ottavio Ferre in Velia, merchant guild master Bonnie Lauren in Serendia, and alchemist Freharau in Glish are typical Elephants.
Key
- Scholar, Relaxed, Determined, Attentive.
Key people may look laid-back on the outside, but what they're thinking inside is totally different. They're focused and highly decisive, and they never look back. They also often get immersed in one thing. The famous alchemist Alustin and historian Maudi Budar in Mediah are typical Keys.
Wagon
- Wealthy, Noble, Ambitious, Calculating.
People born with this chariot-shaped sign are also born with the prospect of wealth. Commonly found among merchants or traders who require calculation ability, Charioteers are profit-based and proactive. However, since they aren't born with their own wealth, everything depends on their own hands. The twin sisters Clorince and Eileen in Velia, Isobelle Encarotia in Serendia, and Fredelles Herba in Calpheon are typical Chariots.
Goblin
- Intelligent, Adaptable, Materialistic, Opinionated, Linguist.
Goblins are the ones who drive the Chariots. Goblins are eloquent, intelligent, and street-smart. According to "Stars and Personality," one should "avoid verbal argument with Goblins." They usually have a desire for material gain, which often makes them wealthy. Trader Bahar from Velia and innkeeper Deborah in Glish are typical Goblins.
Blackstone
- Secretive, Careful, Ephemeral, Quaint.
The first record about the Sealing Stone simply called it a square. It wasn't until recent days that this constellation was rediscovered and labeled as Sealing Stone. People with this sign are prudent. They don't reveal what they have inside. Explorer Edan, Murana Lynch in the mountains of Balenos, and commander Brego Williar of Delpe Knights are typical Sealing Stones.
Permissions in this forum:
Nem
válaszolhatsz egy témára ebben a fórumban.